The Institute of Electrical Machines (IEM) at RWTH Aachen University with the Chair of Electromagnetic Energy Conversion deals in its research, in its scientific services for industry and in its teaching with all aspects of the calculation, further development and application of electrical machines and electromagnetic energy converters. These are, for example, asynchronous machines, permanent magnet motors, transverse flux machines, switched reluctance machines and linear drives. The practical applications of IEM work extend in the field of small electrical machines from a few watts to large drive powers in the megawatt range. Drive motors for hybrid vehicles, electric vehicles and on-board auxiliary power units or work on simulating the electrical on-board network in motor vehicles are among the core fields of the IEM.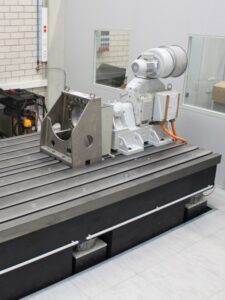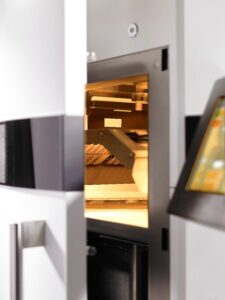 The Institute for Power Electronics and Electrical Drives (ISEA) at RWTH Aachen University has been active in numerous research fields for more than 40 years. These include power electronics, power electronic components, electric drives, electrochemical energy conversion and storage system technology. The institute has been headed since 1996 by Professor Dr. ir. Dr. h. c. Rik W. De Doncker, who was also appointed director of the "E.ON Energy Research Center" in 2006. In addition to publicly funded research projects, the focus in the R&D area is on cooperation with national and international companies. In addition, the ISEA offers services for companies in almost all areas of work – including surveying, expert opinions and consulting.
The Institute of Welding and Joining Technology (ISF) at RWTH Aachen University has been working on modern welding and joining technologies for almost 60 years. Almost all industrially relevant, material-bonding joining processes are worked on. These include arc welding processes with their modern process variants, the entire spectrum of electron and laser beam welding processes, resistance and friction welding processes as well as adhesive bonding technology and – in cooperation with the Jülich Research Center – soldering and diffusion welding.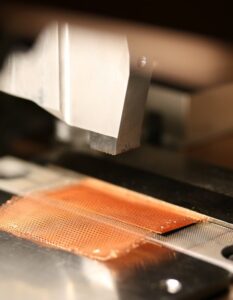 Joining technology in electromobility
Joining technology in electromobility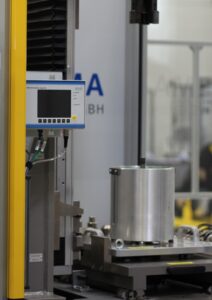 Battery and electric motor production
Battery and electric motor production
The chair Production Engineering of E-Mobility Components (PEM) at RWTH Aachen University stands for forward-looking research and innovation in the entire field of electromobility. The production processes of electric vehicles and their components are further developed in seven research areas. Application-oriented research projects are complemented by numerous industrial cooperations.