The Battery Abuse Center is developing a test bench. It is intended to investigate the reactions of batteries to loads occurring in the vehicle (plant poster; PDF)..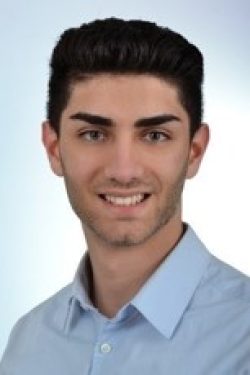 On the test field of the Battery Abuse Center (BAC), not only battery cells, but also battery modules + complete battery pack systems of electric vehicles including their battery management system (BMS) can be tested.
In the BAC, lithium-ion batteries can be examined for mechanical, electrical and thermal abuse events.
Standard-specific certification (e.g. UN T 38.3) can be achieved at both cell level and pack level.
The test bay is equipped with a 10-ton crane (8 meters high) for handling the lithium-ion battery.
Safety equipment of the BAC test chambers:
- High fire safety regulation (fire retardant classes FH90)
- Smoke/gas extraction system
- Nitrogen and compressed air flushing
- Water mist for active cooling
- Camera system
- Metal fire extinguishers (class D)
- Sensors for explosion gases (measurement of air composition)
- Design of the building according to EUCAR hazard level 7 (explosion)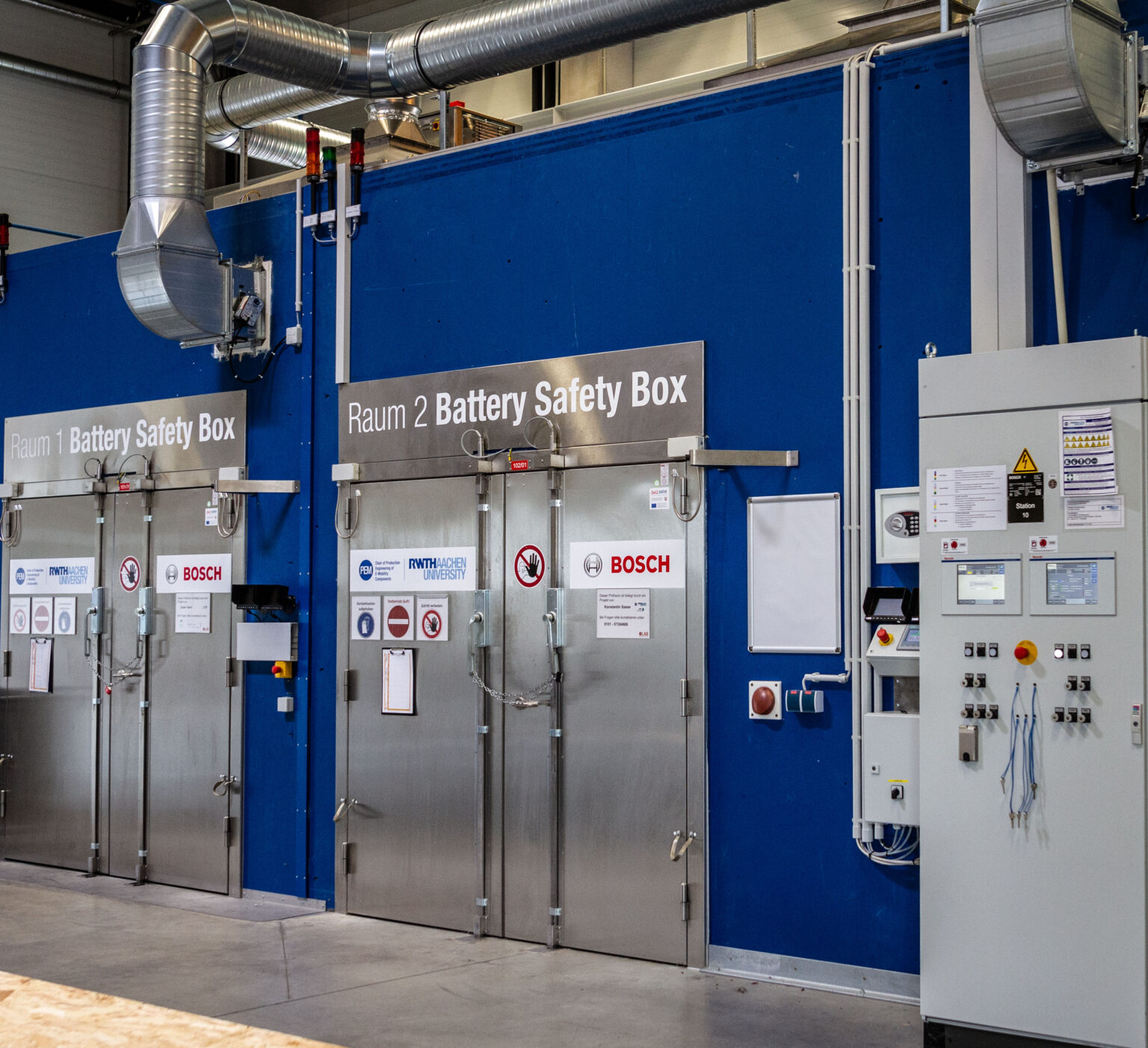 Examples of our research expertise
Examples of our research expertise
Post-mortem analyses to investigate the quality influences of various production parameters.
Checking the reactions of batteries to challenges occurring in the vehicle, such as accidents or vibrations.
Electrical abuse on batteries to define electrical load limits.
Fatigue tests and load tests according to manufacturer's specifications for all vehicle components.